Are you afraid of a break-in at your home or business?  Our wired or hybrid intruder alarm systems, INCERT approved, offer you the safest protection against any intrusion attempt.
Risk analysis is the first step in securing your home. We use our expertise to recommend the most effective intrusion alarm system that suits your needs.
Contact us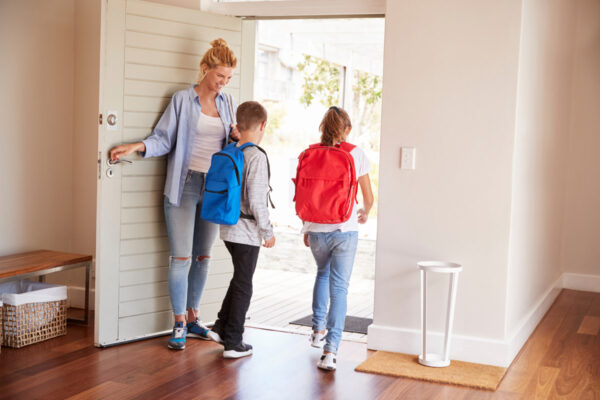 Effective intrusion detection system
During an intrusion, we talk about the "time factor": The time factor is a statistic that allows to estimate the time of an intrusion. It is approximately 12 minutes. An approved alarm system, meeting the INCERT standard, allows this time factor to be reduced to a minimum.
To make an intrusion detection system as effective as possible, there are various solutions for securing the interior and exterior of your homes and businesses.
Presence neutralized with intelligent motion detectors
Our motion detectors are specially designed to detect human intrusion. They are able to distinguish between a person and an animal and therefore offer you optimal protection against malicious intrusion attempts and undesired presence.
Motion detectors, installed outside your business or home, monitor and detect any unwanted presence even before the intrusion attempt takes place. This reduces the time factor to a minimum and ensures that potential intruders quickly leave the premises.
Installation of wired or hybrid systems
Installation of wired alarm systems for more security
Wired alarms are the best way to ensure the security of your home. Burglars can nowadays disable wireless alarm systems from a distance. These systems, called "wave jammers", are very accessible and are available on online sales sites. For this reason, we recommend installing hardwired alarm systems, as these will offer greater reliability and protection.
Installation of hybrid alarm systems
If it is not possible to place cables in your house or flat, then hybrid systems are an excellent option. This device combines both wired and wireless technology to ensure an effective intrusion system throughout the house.
Renovation of old alarm systems
Do you already have an alarm system, but it is too old? As experts in high-security wired alarm systems, we can renovate your old wired system. We modernize your installation and add best solution for the installation of your alarm system, and provide you with a personalized offer quickly.
Unbeatable availability
When we carry out an installation, we also follow it up with an on-call service and a 24/7 hotline. This ensures your peace of mind at all times.
For new constructions or renovations of your buildings, we coordinate with your various work teams (electricians, contractors, architects, etc.) to plan the implementation of your future security systems.
Our installations work without any subscription obligation and communicate directly with the user and the access holders.
If needed, the approved alarm systems that we install can be connected to the remote monitoring centre of your choice (SMC, G4S, Securitas, Connexcenter, Oktopus, etc.) in order to alert you immediately in the event of an attempted intrusion.
Our experts are at your entire disposal to advise you and give you an offer for the installation of an INCERT approved intrusion alarm system in the best possible delay.
Request a price offer or more information
Alarm Solutions, security expert
Our experience in the security sector, as an installer of premium alarm systems, active in Brussels, Walloon Brabant, Flanders and more widely in the Netherlands, Luxembourg and France, positions us as a reference in the security sector. Our aim? To offer you a safe, robust and long-lasting installation.
Would you like to sleep soundly at last?
Contact us to find out more about our full range of services!  Our technicians will advise you on the best solution for the installation of your alarm system, and provide you with a personalized offer quickly.
Frequently asked questions