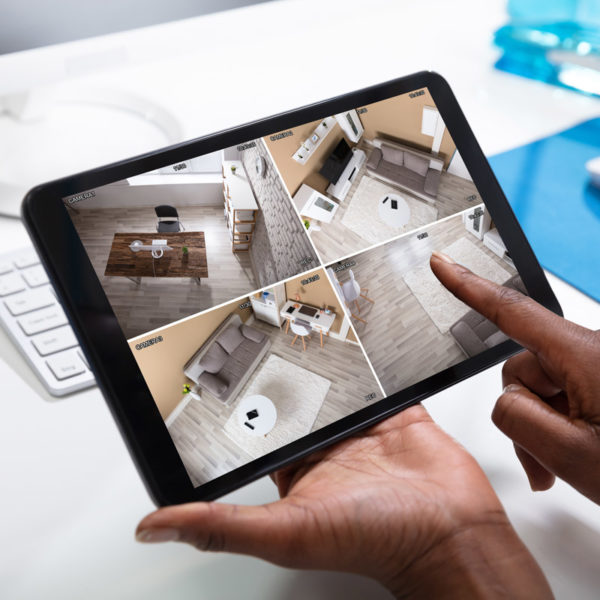 An effective dissuasive tool
In order to ensure your security, we put at your disposal our know-how in order to advise you as well as possible with regard to the vast choice, and the many solutions which exist today, in terms of video surveillance.
Reference in the sector, our installers of video surveillance systems, active in Brussels, Wallonia, Flanders and more widely in the Netherlands, Luxembourg and France, position us as a reference in the sector.
A video surveillance installation is an effective dissuasive tool, which will allow, among other things, to detect an intruder on your property, and to remove the doubt thanks to a visual confirmation, in case your alarm system is triggered.
Contact us
Different types of cameras exist, depending on the final use that will be made
According to the analysis that our experts will make, we will be able to advise you the material adapted to your needs;
If you need to identify people, cameras specifically designed for this purpose, will offer you high quality images.
For the surveillance of interior spaces, miniature cameras have been developed, allowing, for a low cost, to monitor your sensitive places (Stocks, workshops, sales areas,…)
For outdoor areas with low luminosity, infrared cameras integrating STARLIGHT technology are recommended. These cameras regulate the light levels in real time, to obtain an optimal lighting, even in complete darkness.
For large industrial sites, we recommend motorized dome cameras, allowing a 360° vision, and also integrating the STARLIGHT technology. The most developed camera models can have a range of over 500m, allowing you to detect an undesirable presence very quickly. These cameras can also be controlled, in order to zoom in and follow an element/person in movement.
All the images recorded by these different types of cameras will be stored on hard disks, whose capacity will be calculated according to the number of cameras, their resolution and your needs in terms of days of history.
You can also access remotely to the images of video surveillance systems, thanks to mobile applications developed for this purpose, either via a smartphone or a computer.