Access control in companies
Increase your company's security with access control
Having an access control system in your company ensures that only authorized people enter the premises. These security systems are increasingly used by companies whose buildings require optimal security. Having such an installation creates a safer environment for your visitors and employees.
Let's talk about your company's security needs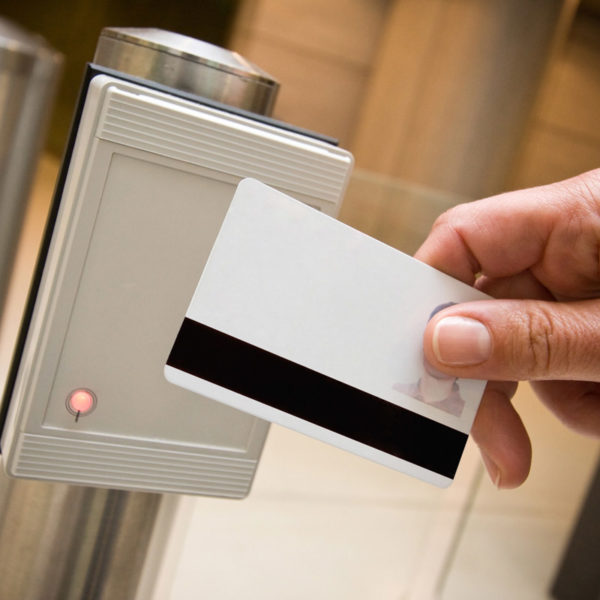 The benefits of an access control system for your company
Preventing intrusions
Protecting employees and property
Deter vandalism
Monitor your business in real time
No need for a key
Authentication of individuals
Access tracking
Time and attendance
Answers to the security obligations required in certain fields and sites at risk
…
The different access control solutions
A large number of solutions exist today to ensure optimal access control to your business premises and home.
The connected lock
The lock is connected through the internet or Bluetooth and can therefore be controlled remotely. It allows quick and easy access. This type of lock can be installed quickly and is suitable for all doors, which can be unlocked manually or remotely. It is also possible to send temporary, recurrent or permanent access to the people of your choice. A complete history of who comes and goes is also recorded in real time.
The badge reader
The badge reader is a small device that is used to scan the badges of employees and other persons authorised to enter your premises. The badge reader can identify the person entering or leaving (name, ID number) and the time and date of each entry and exit.  There are two types of badge readers:
Magnetic stripe reader: this is the most common type of reader, which reads the magnetic stripe on the badge. This type of reader can only scan one badge at a time. This reader is used with badges called contact badges.
Radio Frequency Identification (RFID) readers: These newer badge readers emit a radio signal that is picked up by the chips in the badges. This type of reader is faster and can read several badges simultaneously. This reader is used with contactless badges, also called RIFD badges.
The code Keypad
The code keypad is a device that allows you to enter a security code to gain access to a building or room. The keypad has a numeric or alphanumeric keypad.
When the correct code is entered into the keypad, the door(s) it controls will unlock. If the code is incorrect, the door(s) will not unlock. Some keypads are also equipped with an LED display that shows the time and date of entry or exit.
The badge/keypad combination
The badge reader and keypad can be combined into one device, which is called a badge/keypad combination. This type of device is often used in high-security areas, such as data centers or server rooms.
Biometric reader
The biometric reader is a device that uses your fingerprint, iris or other physical characteristic to identify you. This type of device is also a solution often used in high security areas.
Trust us for your security needs
Alarm Solutions, with its experience in security, is the reference company in the installation of access control systems for high security buildings in Belgium. Active in Wallonia and Flanders as well as in the Brussels-Capital Region, we can provide a wide range of solutions according to your needs – from badge access to your premises to the installation of biometric access controls. These services can be coupled with other installations, such as an intruder alarm system that meets different security grades and fire detection for your buildings.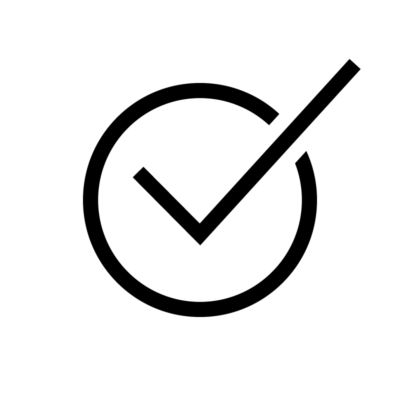 INCERT Certification
Our alarm systems are INCERT certified. INCERT certification is your guarantee that our security systems meet the highest quality requirements.
Learn more about INCERT accreditation
Would you like more information?
Contact us to find out more about our offers!  Our experts will advise you on the best solution to secure the access to your company, and will give you a personalized offer as soon as possible.
Frequently asked questions
Access control is for any company that wants to secure access to its buildings, or that wants to have an efficient method of clocking in and out for its employees (badge access).  This solution can be used by companies of all sizes, from small businesses to multinationals.
Firstly, because keys get lost. Also, if you have sensitive or high-risk premises, you need to secure their entry more than just keys. With access control, you can restrict access to authorized personnel only, and monitor the flow of entries and exits. For optimum security, we recommend that you couple access control with an intruder alarm system and fire detectors.
Our security solutions are customized to your own company and your own needs. That is why a set price cannot be given. We invite you to contact us for a free offer by our professional installers.