Alarm Solutions, specialist in the installation of premium alarm systems approved by INCERT
Founded in 2015 by three experienced and passionate entrepreneurs, Alarm Solutions installs premium alarm systems and other security systems for businesses and individuals throughout Belgium and its neighbouring countries.
Approved by INCERT quality label, we specialize in the installation of wired intruder alarms, video surveillance systems, fire detection and the installation of high-security building access controls.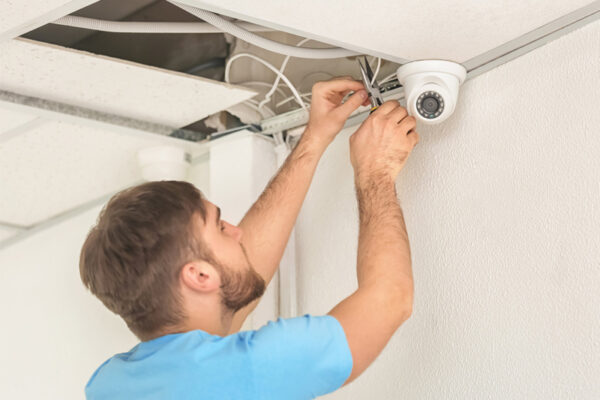 Our mission, your peace of mind
We are a company on a human scale, and we are committed to remaining so. This is to ensure that we are always close to our customers and available at all times.
Our goal? To become your security partner, so that you can sleep soundly.
Discover the Alarm Solutions team
Location
Alarm Solution is a trilingual company that offers its services in Walloon Brabant, Brussels, and more generally throughout Belgium and its neighbouring countries.
We are located in Waterloo. Do not hesitate to visit us!